Jean Fournet, ardent defenser of French symphonic and operatic repertoire, was born on 14 April 1913. Flutist, as was his father, he was named second flute in the l'Orchestre du Théâtre des Arts in his native city of Rouen, at the age of 15, before entering the conducting class of Philippe Gaubert at the Paris Conservatoire, where he studied from from 1930-36. He made his conducting début at Rouen in 1936, and held his first appointments there (1938) and in Marseilles (1940). In 1944 he became director of music at the Opéra-Comique in Paris, where he remained for 13 years until 1957. The same year he took over the conducting class at the Ecole Normale de Musique in Paris, continuing to teach there until 1962. Fournet first conducted in Holland in 1950 with the Concertgebouw Orchestra filling in for an indisposed Eduard van Beinum. That same year he first appeared with the Netherlands Radio Philharmonic Orchestra and was appointed their principal conductor eleven years later, a position he held until 1968. He served as music director of the Rotterdam Philharmonic Orchestra 1968-1973. Since that time he regurally returned to the Netherlands as guest conductor, the 2000/2001 season being the fiftieth anniversary of his collaboration with the Netherlands Radio Philharmonic Orchestra.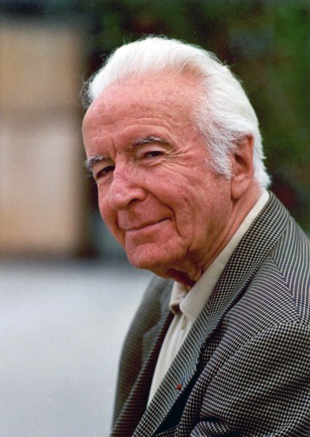 He made studio or concert recordings of over 600 works during his official tenure with the NRPO. He was moreover the conductor of the newly created Orchestre National de l'Ile de France from 1973-1982 and of the Tokyo Metropolitan Symphony Orchestra from 1983-1986.

Fournet enjoyed equally a distinguished career in the opera house, conducting regularly at the Chicago Lyric Opera from 1965-1974. He made his début with the Metropolitan Opera House at the age of 74, conducting Saint-Saens's Samon et Dalila.

Fournet toured as a guest conductor in Europe, North and South America, Israel and Japan (he conducted the premiere performance in Tokyo of Debussy's Pelleas et Mélisande in 1958). His wide repertory laid particular emphasis on the works of Debussy, Ravel, Berlioz and Brahms. He owed his well-deserved reputation to his meticulous and exacting craftsmanship, which he exerted by means of sober and elegant gestures. His many recordings of French music are admired for their restrained sensitivity and their scrupulous attention to detail.